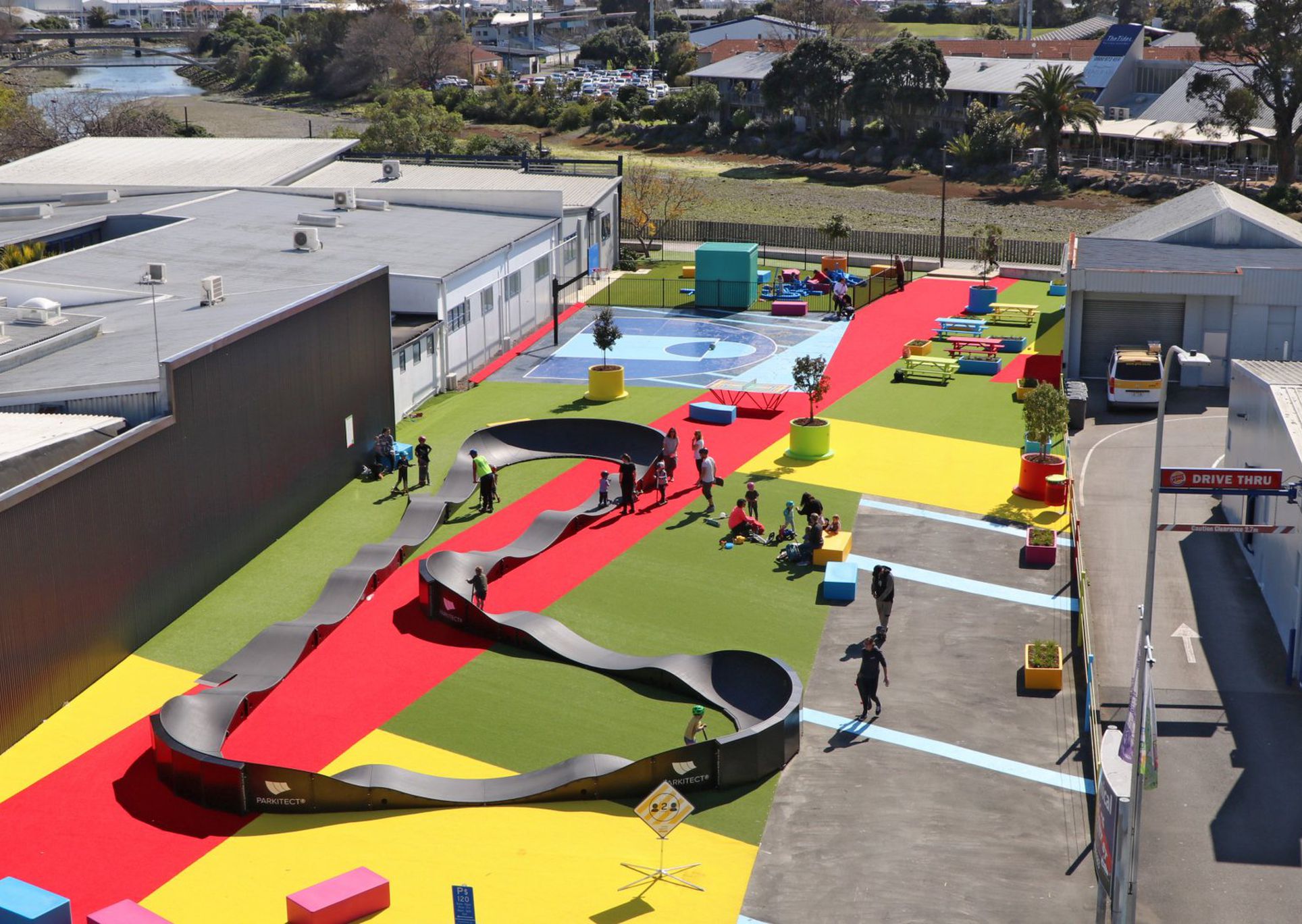 Riverside Youth Pop Up Park
A vibrant addition to Nelson's city centre has opened on the banks of the Maitai/Mahitahi River.
The Riverside Youth Pop-up Park in Halifax Street opened on Saturday 12 September 2020 and has been a popular hang-out spot for Nelson's young and young at heart,
Check out the Stuff story on the project and see the feedback from locals.
Check out the video from stuff to see how the park is going down with the kids.
Products and Services
Design
Supply
Construct
Installation.
"The set up's good. I like that parents can sit down when we run around. I think it's really creative and colourful."
Josie Harding